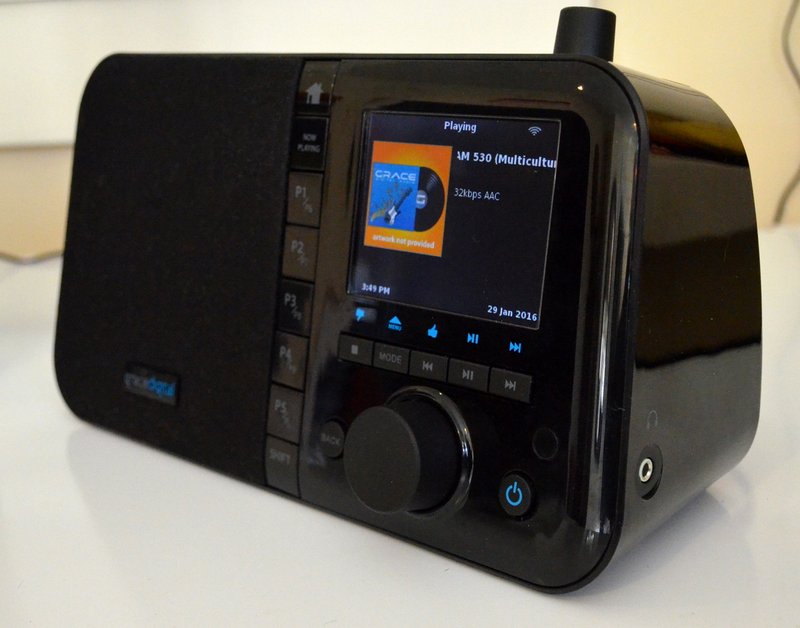 Many thanks to SWLing Post contributor, Randy, who notes:
One thing that has gone under the radar here is that several Grace Radio models, in addition to being impacted by the Reciva shutdown, can't stream SiriusXM as of March 31st.
Grace Radio posted the following announcement about this here:
SiriusXM on all Legacy radios stopped working on March 31st. This is the final date for this action which was originally planned to occur last year.
Radios with model numbers that start with 'GDI-WHA' will not be affected.
Radios with model numbers that start with 'GDI-IR" will be affected.
We apologize for the interruption in your service, and wish we were allowed to upgrade the old platform.
Regards,
Greg Fadul
Grace Digital
CEO
———————————–
[Note from SiriusXM]
Thank you for listening to SiriusXM. We appreciate your loyalty. It has come to our attention that you may be streaming SiriusXM at home using a Grace device. On March 31 we enhanced our streaming service and consequently your streaming player may not be able support the new SiriusXM feed. If you are unable to get SiriusXM at home after March 31 on your current equipment we recommend the following options.  Upgrade to a newer model.
If you are still able to listen to SiriusXM on your current equipment after March 31, then you can ignore this issue. Rest assured, this has no effect on your account and the billing of your SiriusXM subscription package. This also has no effect on listening to SiriusXM by satellite.
If you have any questions, please call us at 1-888-601-6296.
We apologize for any inconvenience and thank you for being a loyal SiriusXM listener.
I was hoping that SiriusXM would still work on my model – it's the only component style Internet radio (GDI-IRDT200) that Grace made that fits in my audio system rack and I've used it a lot to listen to SiriusXM's streaming service. But, it looks like it's a brick now.
Thank you for sharing this, Randy.
Yes, this now explains why my "legacy" Grace Digital radio no longer plays SiriusXM. Last week, I noticed that it would no longer accept my SiriusXM username and password.
I'm guessing some of the iHeartRadio functionality may still work on my unit, but that remains to be seen (I rarely use that particular service).
I'm sure Grace Digital is experiencing a very serious hit to their reputation. As I understand the situation, the rug was pulled out from underneath them. They (nor C.Crane) had any warning that Reciva (or, rather, Qualcomm now) would pull the plug on the aggregator service. I can also tell by the announcement that they weren't expecting SiriusXM to "enhance" their streaming service in a way that would disable SiriusXM on older units.
I still haven't received a firm confirmation yet, but it does look more likely that Reciva radios may use a token system to routinely verify compatible products. If this turns out to be true, there may be no way to stop Reciva units from becoming bricks.