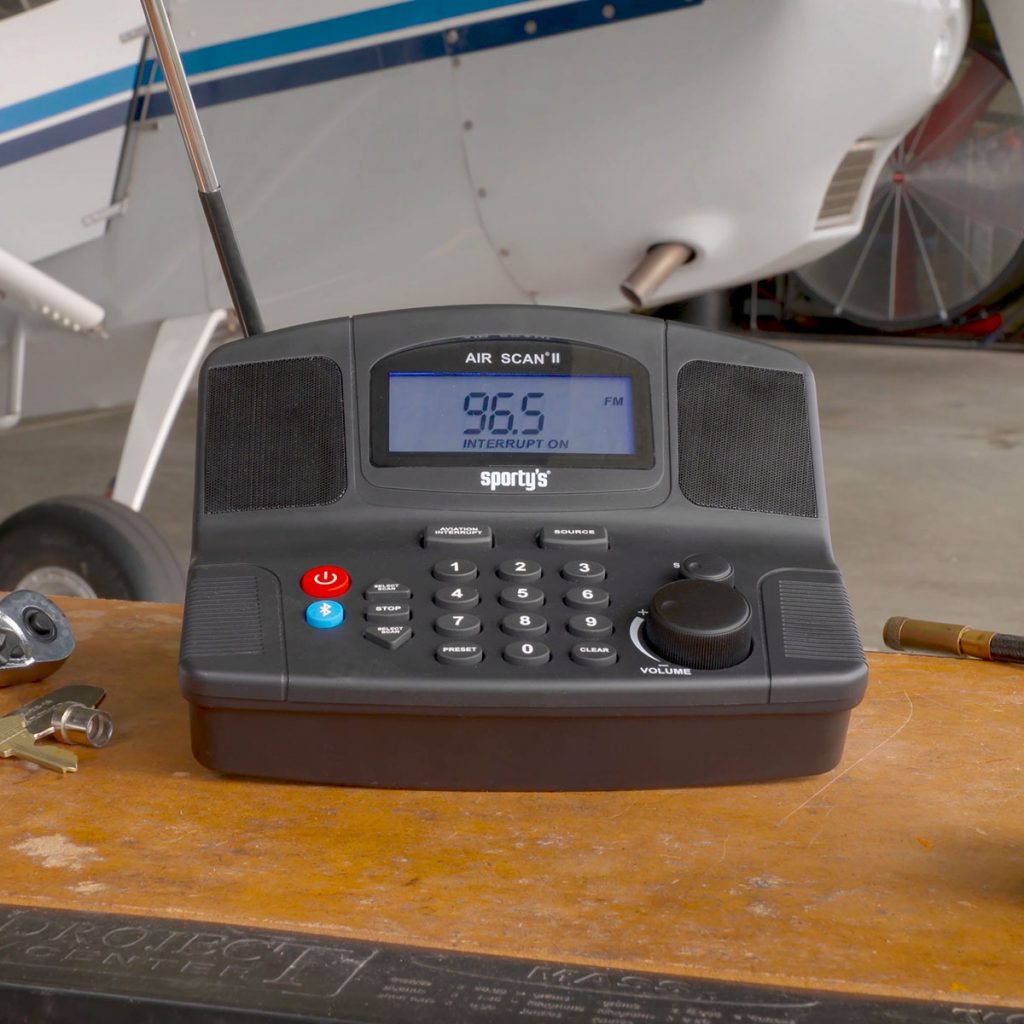 Many thanks to SWLing Post contributor and supporter, Mario Filippi (N2HUN), who writes:
Hope you are doing well, am really enjoying the SWLing Post, it's my daily version of the New York Times for the radio hobbyist. I realize that this is not SW related but did you know there is an unusual aircraft scanner sold by Sporty's Pilot Shop?

The AirScan II is an AM/FM/VHF air band scanner.

Beauty of it is you can listen to your favorite AM or FM broadcast while it scans your favorite air band channels, then it'll interrupt the broadcast when it finds an active channel.

https://www.sportys.com/pilotshop/air-scan-ii-radio-with-aviation-interrupttm.html

I think it's an excellent idea. I've purchased from Sporty's in the past, they are excellent. Keep up the good work Thomas and 73's.
Thank you for the tip, Mario! That is a brilliant feature–especially for aviation monitoring. This little scanner also has some bluetooth functionality, so you could connect your smartphone, tablet, or PC to it, play your favorite recordings, and it would also interrupt the Bluetooth audio for aviation traffic. Very cool.
Reviews say that air band sensitivity is mediocre, but I bet with an external antenna, it would be improved.  As you say, Mario, Sporty's has an excellent reputation as an aviation retailer.
And thanks for the kind compliments about the SWLing Post!
Please comment if you own or have used the Sporty's Air Scan II!