Many thanks to an intrepid SWLing Post reader who shares the following FCC application from Allan Weiner at WBCQ: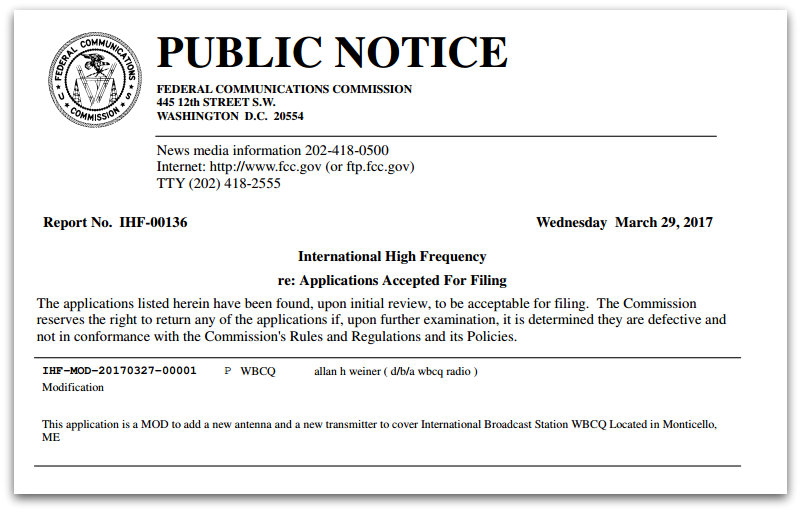 I contacted Allan and asked if he could provide any details yet. His reply was almost poetic:
"It's simple. WBCQ will be constructing one of the biggest, most powerful, most versatile shortwave transmitter and antenna systems in the world. All for free speech radio. Freedom."
Now that is something I want to see happen! We love WBCQ!