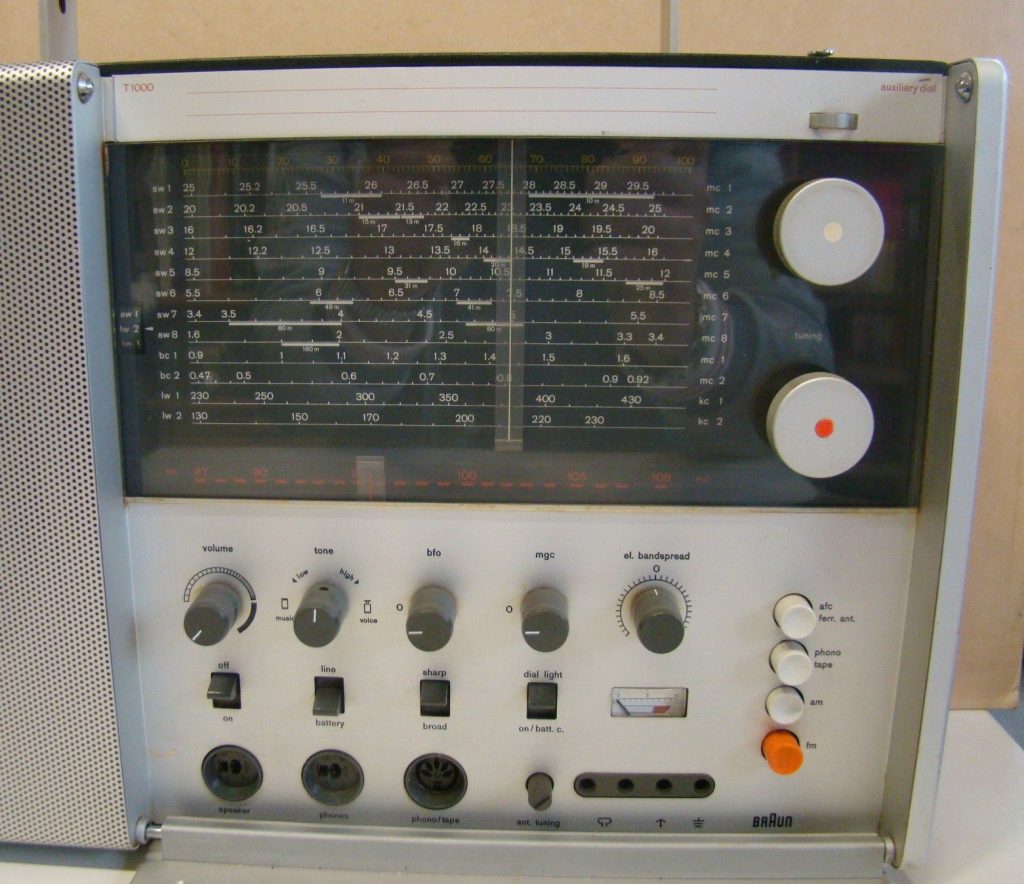 Many thanks to SWLing Post contributor, David Korchin (K2WNW), for sharing a link to this Braun T-1000 on eBay.
With two days left on the auction and already 73 bids, I believe David is correct in assuming this radio might fetch upward of 900 Euro. Braun models certainly tend to fetch premium prices. The T-1000 is possibly my favorite Braun portable and I certainly wish I had one. I love Dieter Rams' designs.
Note that shipping seems very modest at 6 Euro worldwide via DHL.  I would check on that pricing prior to bidding if outside of Europe. This seller has a 100% rating with over 400 transactions on eBay. Again, thanks for the tip, David!
Any lucky SWLing Post readers own a T-1000? I'd love a review!