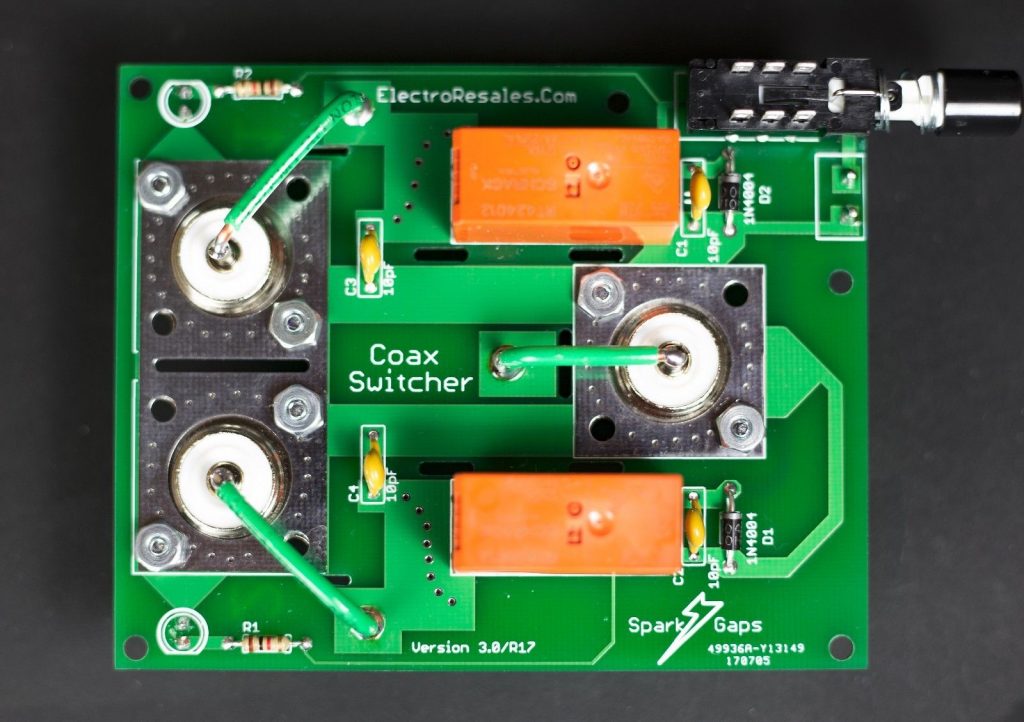 Many thanks to Kenneth Crips who recently shared an eBay link to this antenna switch on the Gary J. Cohen's Shortwave Listeners Global Facebook page.
The switch is not a kit–it is pre-built and appears to contain quality parts. The manufacturer, Electro Resales, makes a number of other products for the radio, astronomy, RC and model railroad markets. They have 99.9% positive feedback and a deep history of sales via eBay.
I've pasted the product description from eBay below: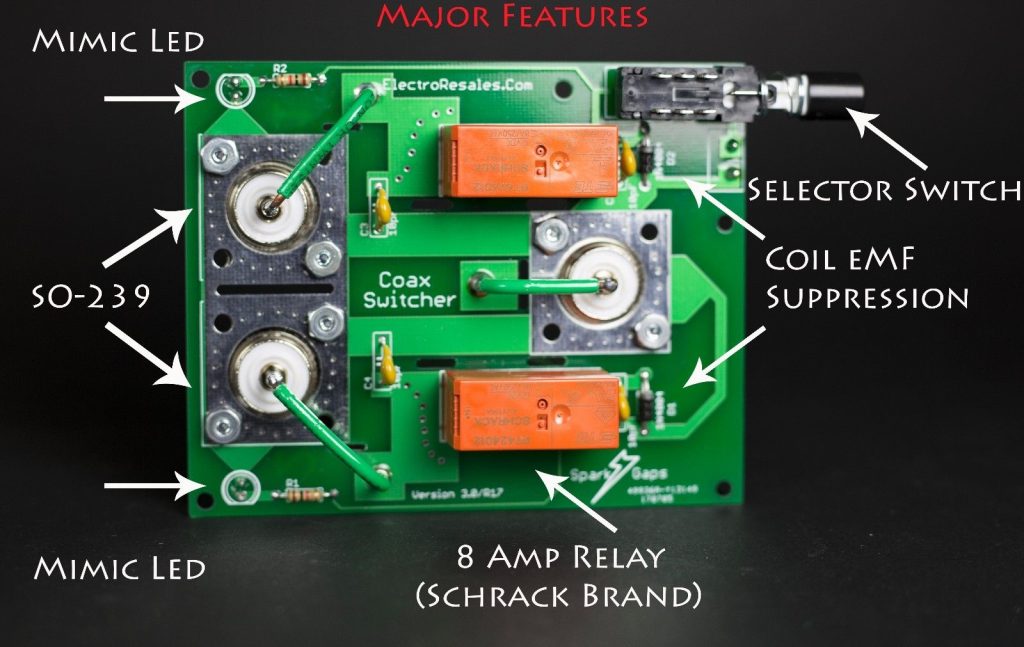 Coaxial Electronic Switching unit for Antenna – 2:1 unit – Ready Built Unit

Switch 2 antenna to one radio or 2 radio to one antenna.

Using high quality Schrack Brand relays this antenna switcher works up to 200 MHz with SWR below 1:1 and minimal insertion loss.

Features include:
1. SO-239 input/output connectors
2. 8 Amp switching relay (Operation to 1 KW)
3. LED mimics indicate which port is active
4. Built in push switch for ease of operation – Selects relay coil to energize,
5. Remote installation operation possible
6. 1 KV Suppression capacitors and back EMF diodes on each relay coil
7. Relay coil : Capacitor tank frequency = 93 KHz – Minimizes RF interference on activation.
8. PCB Isolation Slots to minimize cross talk
9. 12 volt operation
10. Via stitching in critical signal paths and connector ground plane
11. Complete, self contained unit, ready to use. Not a Kit.

PCB dimensions are 4″ x 3.25″ (100 mm x 80 mm). Ready to mount in your installation

Pictures illustrate actual item that you will receive.

Questions – Please ask – Free Shipping as always

Sale includes:
1. Finished PCB with all components
2. Link to our on-line user guides

No other items such as power supplies, RF equipment or cables are included in the sale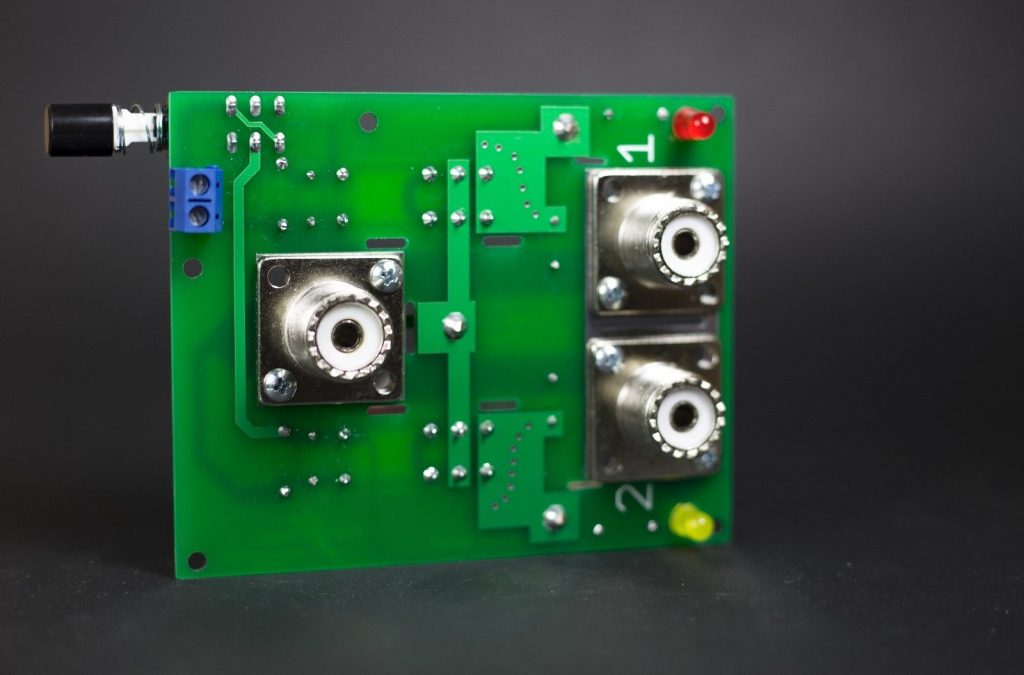 I might purchase one of these as I have a remote antenna box with a solar-powered LDG ATU. This switch would allow me to change antennas without manually changing feed lines outside. I had planned to build a switch like this with my buddy, Vlado (N3CZ), but the price is awfully enticing! Have any SWLing Post readers purchased from this store before? If so, please comment.