Aw, gee–you know you've made it the in the world when the talented and inimitable Jeff Murray (K1NSS) takes the Mickey out of you with his quirky vintage-style imagery.  This time, it was yours truly that got a dose of the Murray treatment…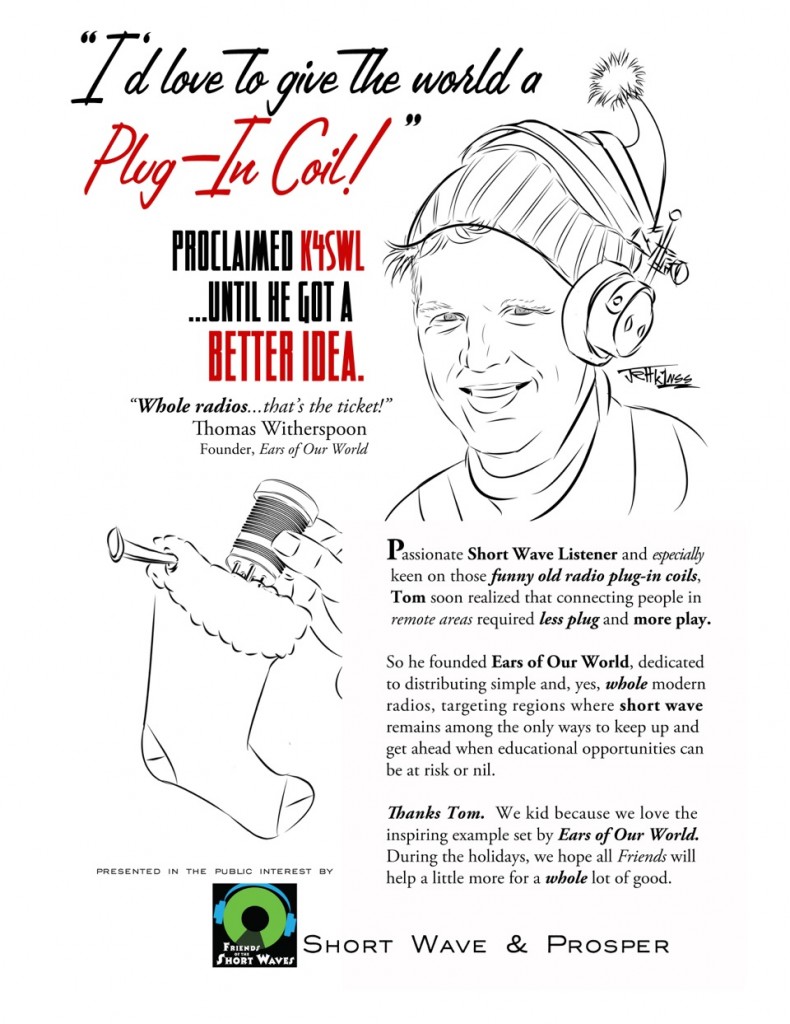 Jeff, you inject this hobby with the requisite dose of whimsy. Thanks so much for "plugging" Ears To Our World!
Merry listening, friends! If you would like to support Ears To Our World with a tax-deductible donation, click here!
I've said it before, and I'll say it again–if you want to hire a talented artist for graphics or a unique QSL card, Jeff is clearly the guy to call upon.