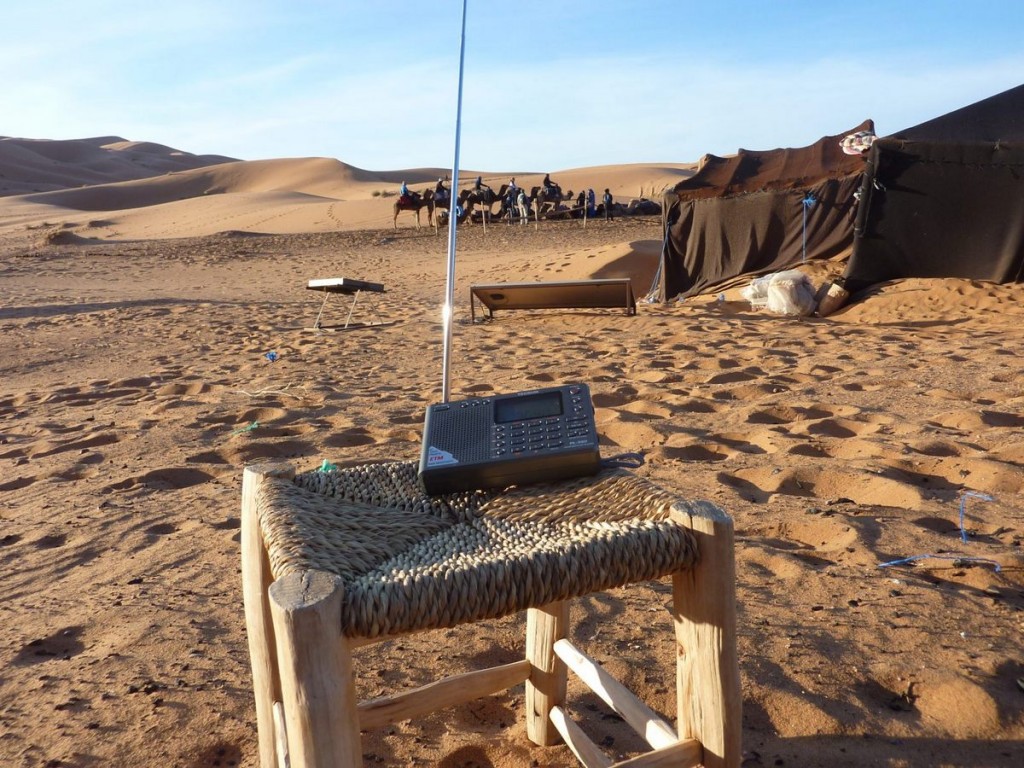 SWLing Post reader, Murray, recently took the Tecsun PL-380 with him on a trip to view the solar eclipse and then to Morocco for an extended excursion. He writes:
We flew out of Billund Denmark for the [solar] eclipse flight. A couple of days after the eclipse we flew to Cassablanca Morocco, where we were to join our 2 week excursion.

Here is a shot of the radio [above] at our camp in the dunes south of Erfoud in south central Morocco. In total we spent 2 1/2 weeks in Morocco and the desert was the nicest Radio quiet location I have been in. No interference what so ever! And lots of stations. It was great. The battery consumption of the PL-380 was very good. Nice unit.
Many thanks for sharing your thoughts on the PL-380, Murray! It must have been bliss listening to the shortwaves in such an RFI-free area.
Like you, I think the PL-380 is a brilliant travel radio and one I often recommend (click here for my travel radio review). I also travel with the Tecsun PL-310ET and the new CCrane CC Skywave--all great compact portables.